Nightclub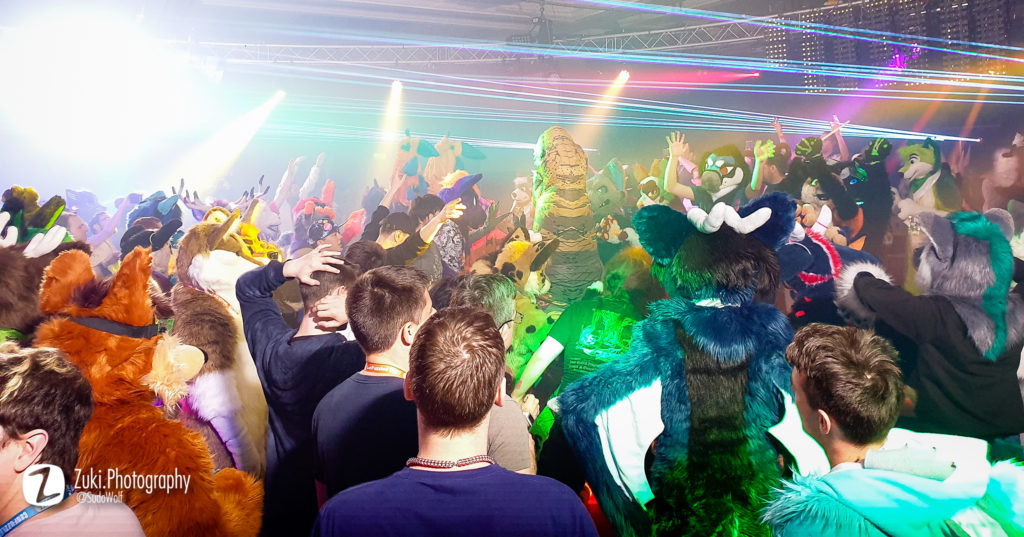 Shake your tail(feathers)!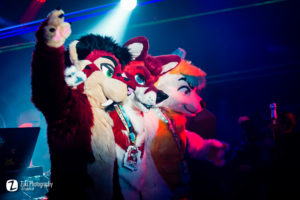 At the heart of ConFuzzled's nightlife, the Nightclub runs through until the small hours of the morning.  With a wide variety of music genres, from rock to electro swing, drum & bass to classic golden oldies, there's sure to be something to help you get your funk on!
We spare no expense in giving you the best experience; stadium sound and lighting systems, epic laser displays and stunning light shows, all set up to enhance your nightclub experience!
Want to play at ConFuzzled 2020?
Do you have what it takes to make the dance floor groove?
We are looking for DJ's to fill our dance slots this year, we have several slots with which to show your talents. If you're interested, press the button below and fill out our application form.
Last date for applications will be the 28th February 2020, successful applicants will be contacted by the 7th March 2020 to confirm scheduling.
Please note you will need to be registered and paid by the 7th March 2020 if you are successful or your place will go to someone else. Previous applicants will need to fill in this form if you wish to DJ again this year.
DJ Schedule
Check the event schedule closer to the convention dates for our full DJ schedule.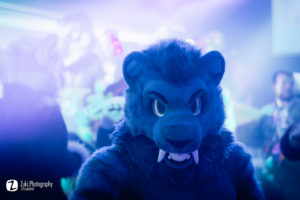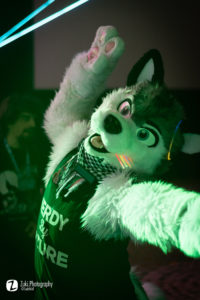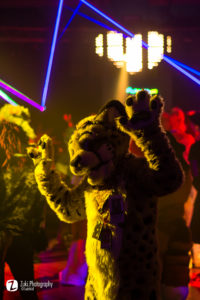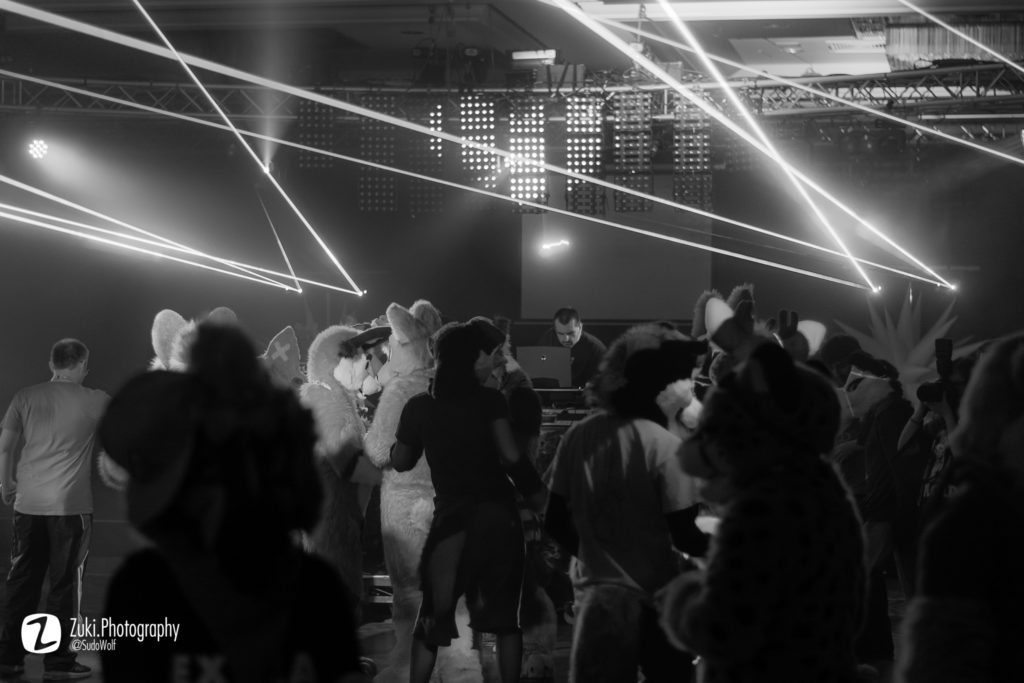 Photography by Matt Leebody / Zuki @SudoWolf