Our Theme
We don't fully know what happened to our planet.
The old ones talk of a time a thousand years ago when the skies burned angry with violence. They tell stories of rising temperatures and overflowing rivers. They will only whisper the name of those responsible: the Humans.
They share their bleak tales so that we may learn from those who lived before us.
But we are not them and we won't make their mistakes.
This Earth is now ours and we will rebuild it. Different peoples and species have come together to build a new society from the overgrown ruins of our ancestors.
We are the children of the new world.
Join our tribe, won't you?
About Our Theme
The world has been destroyed. Those who were able to hide from the destruction have emerged and formed their own societies around central doctrines: The Guardians – tribal nomads who seek to make a home in the world they find themselves in and outright shun the works of the human world and The Reclaimers – who acknowledge the mistakes of the past and actively try to learn from its errors – they dress more like people of old and are found making themselves at home in the ruins of the cities.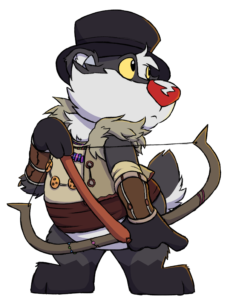 The Guardians Brok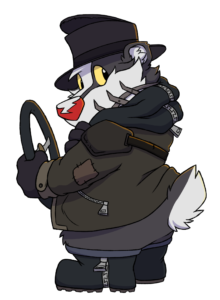 The Reclaimers Brok
Expect a land reclaimed by plants and crumbling relics of the past, scrapped materials and entire tribal communities making themselves at home in decrepit towers, a solarpunk utopia in the shadow of a distant past. Life has overcome the worst of challenges, but not necessarily in the nicest ways, watch for monsters in the shadows. This is a world inspired by long abandoned architecture, reclamation and solarpunk.
How can you join in?
ConFuzzled actively encourages all kinds of creativity! Make your own costumes inspired by the clans, decorate your rooms with door signs showing the realities of a ruined world. Dress to impress and represent the ideals of the newly reclaimed lands, design how you think you would look in these strange lands – you don't have to use the designs above for inspiration – go with whatever inspires you the most! Try to avoid the former destructive technology that ruined the world! Neither side would appreciate that!
Search for the hidden photo opportunities amongst the plants and ruins, find the clan lands and see how the other side of society live, head to our market at the Dealers Den and barter with our dealers or perhaps hunt for kaiju amongst the halls.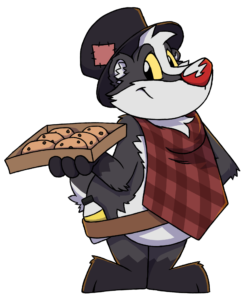 The air may be stale but the cookies are still fresh!