Charity
Secret World Wildlife Rescue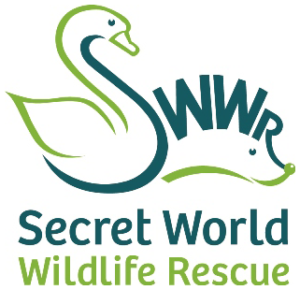 We're thrilled to announce our charity for 2020 is Secret World Wildlife Rescue in Highbridge, Somerset!
Originally opened as a visitor attraction in 1984 by Pauline and Derek Kidner, Secret World (At the time, New Road Farm) sparked an interest in conservation and a love for wildlife that continued to grow over the years. In 1992, the charity 'Bluebell Sett' was founded to help support this wildlife work, going on to gain national recognition in 1995 when it won the BBC Animal Country Award, appearing on numerous TV programs.
After the success of the 'Secret World' television series on ITV, the charity was officially renamed as Secret World Wildlife Rescue in 2005. Since then, Secret World has grown into a 365 days a year rescue centre that cares for over 5,500 sick, injured and orphaned animals each year, including otters, badgers, foxes and birds of prey. The centre aims to rehabilitate and return animals back to the wild whenever possible, offering the animals the best possible care.
The centre has a wide range of extensive facilities, such as treatment areas, recovery and special rehabilitation enclosures. These are designed specifically for the different needs of the wildlife that they care for, and include enclosures for foxes and badgers, where they can forage and dig as they would in the wild, water enclosures for the otters and swans, so they can preen and build their natural oils and large aviaries for garden birds and birds of prey – all away from human contact so they have the best chance of reverting to the wild once they are strong enough to be released.
We would like to give Secret World a warm welcome as ConFuzzled's guest charity of 2020!
Last Year: Gentleshaw Wildlife Centre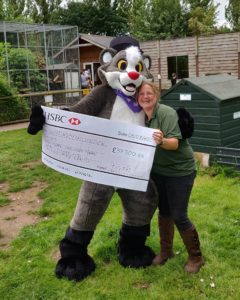 In 2019 we raised our biggest charity total ever for the Gentleshaw Wildlife Centre, an unbelievable £33,300.69!
Gentleshaw Wildlife centre is a small sanctuary for exotic animals and birds of prey. As well as a hospital unit for the treatment of wild raptors, the centre is home to over 30 different species of Bird of prey, Primate, Reptile, Invertebrate, Raccoons, Cats and many more. Their mission statement is to provide, at all times, the best care and welfare for the birds and animals that they take in, with their health and safety being of the upmost importance. Their aim is always to give safe and caring homes to animals which have nowhere else to go, and to provide them with a much better quality of life than they had before coming to the centre.
We checked in with Jenny Morgan, Director at the centre to see how much of a difference the money has made;
"Whilst the humans are all still trying to get their heads around the massive amount the ConFuzzled attendees raised, the residents of Gentleshaw are reaping the benefits. Materials for enclosures have been purchased, and plans made for new builds, including a ConFuzzled sponsored raccoon enclosure. A new set of reptile vivariums has been purchased and kitted out to keep our furless residents comfortable. We have purchased a new house for Cilia & Lennox the pigs, and a new outdoor den for Saxon the wolfdog. Smaller purchases have included cleaning equipment, toys for the animals and treats. In September we will have new, purpose built homes for our skunks and kookaburras, all thanks to you guys." ~Jenny Morgan
To learn more about Gentleshaw Wildlife Centre, visit their website at gentleshawwildlife.co.uk
Previous Years
In previous years, we've been fortunate enough to work with some amazing charities, and have raised a grand total of £169,198.51, all thanks to the incredible generosity of our attendees!
| | |
| --- | --- |
| Charity | Amount Raised |
| 2008: The Badger Trust | £1,600 |
| 2009: The Badger Trust and The Manchester Dogs Home | £2,000 |
| 2010: Wildlife Heritage Foundation | £6,200 |
| 2011: International Otter Survival Fund | £10,000 |
| 2012: Nuneaton and Warwickshire Wildlife Sanctuary | £7,700 |
| 2013: STA Ferret Rescue | £11,484 |
| 2014: The Cat Survival Trust | £14,265 |
| 2015: Fat Fluffs Rabbit Rescue | £13,552 |
| 2016: Prickles Hedgehog Rescue | £21,946 |
| 2017: The Badger Trust | £21,113 |
| 2018: Vale Wildlife Hospital | £26,037 |
| 2019: Gentleshaw Wildlife Centre | £33,300 |
Suggest a Charity
If you have a UK based animal charity that you would like to see us support at a future ConFuzzled, feel free to drop us an email at charity@confuzzled.org.uk