Wanna be GM?
Once again ConFuzzled will be running tabletop role playing games for attendees, and we are looking for Game Masters interested in running a game during the con. You can run a game from any system and setting, on a theme of "A world reborn" or otherwise. We look forward to hearing from you!
If you have an idea please sign up via the online form at https://docs.google.com/forms/d/1q4QB7ZaUStWJ2X6H1z_zpyKyo_V2SNFVHaYH9XGIuis
Signups will be open 'until full', so apply soon if you want to get involved!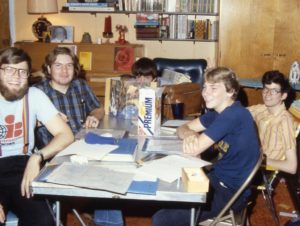 Posted 21st January 2020